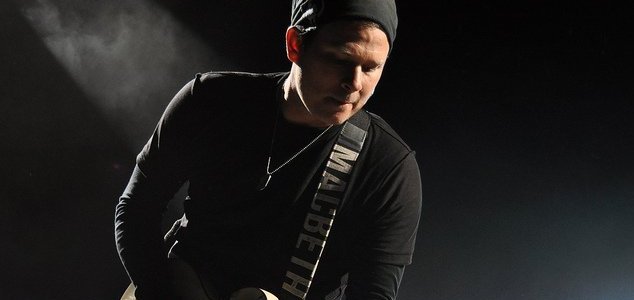 DeLonge performing at a gig.

Image Credit: CC BY-SA 2.5 Ian T. McFarland
The co-founder of the 'To The Stars' group reported that he had witnessed something unusual on Tuesday night.
As one of the founders of an organization that claims to have been working to independently verify the exotic properties of alleged alien 'metamaterials', DeLonge is certainly no stranger to UFOs.
On March 31st however, he had his own first-hand encounter with an unidentified flying object.
"So last night I get a text from somebody that there was a UAP (unidentified aerial phenomenon) right off of the beach where I live," he wrote.
"I grabbed Marie, jumped in my truck and went straight down to the beach."
"We were the only ones on the beach last night as this light disappeared, reappeared, broke into three pieces and stacked vertically with one little red dot flying around the top and then disappeared for the rest of the evening."
DeLonge managed to capture footage (see below), although it's hard to make out any detail.
"This video doesn't show much, but we were up quite late watching the light dance about a half a mile to a mile off of the beach," he wrote. "It was huge, and it was fiery orange."
"Lue (Elizondo) checked immediately, there were no flights in the area except one that I had my eyes on the entire time. No military, no boats, and a bunch of hovering lights that were stacking on top of each other... wild. Who knows..."
Source: iheart.com | Comments (14)
Tags: Tom DeLonge, UFO