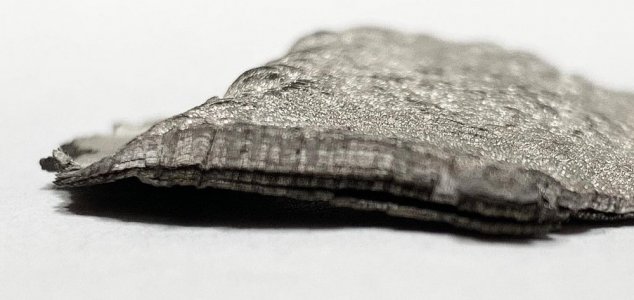 Did this material really come from a UFO ?

Image Credit: Twitter / To The stars Academy
The military has teamed up with Tom DeLonge's 'To The Stars' group to study alleged UFO 'metamaterials'.
Back in July, Steve Justice - chief operating officer of the 'To the Stars Academy of Arts and Sciences' - revealed that the organization had been working to "independently prove" the exotic properties and attributes of UFO "matamaterials" that it had somehow gained possession of.
Now in a fascinating twist, the US Army has seemingly taken a shine to these materials as well and has signed a deal with the group so that it can exploit them for use in new weapons systems.
The deal is outlined in a document entitled "Cooperative Research and Development Agreement" which describes the new relationship between DeLonge's group and the US Army Combat Capabilities Development Command for the purpose of "leveraging advancements in metamaterials and quantum physics to push performance gains" in the development of new offensive and defensive systems.
The contract, which spans five years, states that the Secretary of Defense "can share historical reports of findings and origin of material solutions" contained in TTSA's archives.
"Our partnership with TTSA serves as an exciting, non-traditional source for novel materials and transformational technologies to enhance our military ground system capabilities," said Dr. Joseph Cannon of US Army Futures Command.
"At the Army's Ground Vehicle Systems Center, we look forward to this partnership and the potential technical innovations forthcoming."
The actual contract itself can be viewed -
here
.
Exactly what weapons and vehicles the US Army will be developing using the alleged UFO 'metamaterials' in possession by DeLonge's group however remains unclear.
Whatever these materials are, the military is seemingly taking them very seriously.
Source: UPI.com | Comments (41)
Similar stories based on this topic:
Tags: UFO, Tom DeLonge