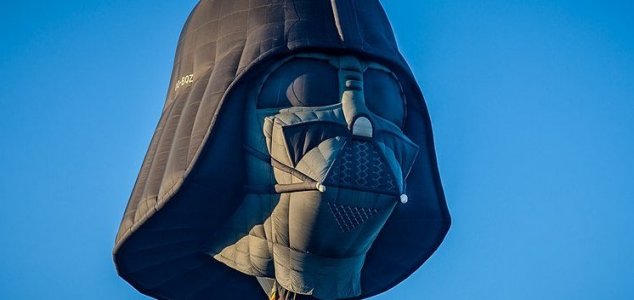 Star Wars is everywhere this week.

Image Credit: CC BY 2.0 Paul VanDerWerf
The iconic Sith Lord was spotted patrolling the streets of Manila with a squad of Stormtroopers this week.
Back at the beginning of April we reported that one of Doctor Who's most iconic villians - a Dalek - had been patrolling the streets of Robin Hood's Bay, England in an effort to encourage people to isolate.
Now in honor of Star Wars Day on May 4th, someone in the Philippines has done something very similar by dressing up as Darth Vader to patrol the streets of the country's capital city Manila.
Flanked by a squad of Imperial Stormtroopers, the slightly odd looking Sith Lord certainly raised a few eyebrows - not least because the costume had been home-made from rubber mats and old plastic.
"We tell off residents who still go outdoors without the proper quarantine passes needed and also those who do not wear face masks," said Muriel Baldago, who was one of the Stormtroopers.
"We make sure the government guidelines are properly followed."
The Philippines is still very much in the midst of the coronavirus pandemic with its major cities remaining under strict quarantine restrictions for the foreseeable future.
You can check out the discount Darth Vader in action in the video below.
Source: Huffington Post | Comments (6)
Similar stories based on this topic:
Tags: Star Wars, Coronavirus