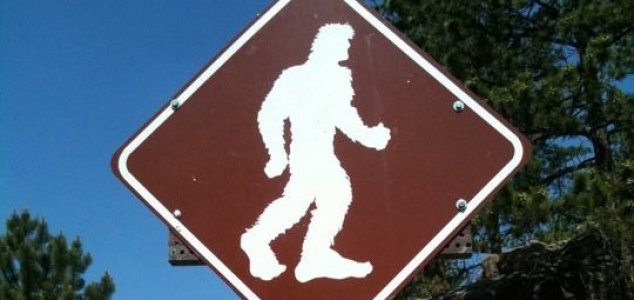 Bigfoot can seemingly work wonders as a marketing tool.

Image Credit: CC BY-SA 3.0 Gnashes30
One realtor in California has come up with a unique way of generating interest in a house that's up for sale.
Typically when Bigfoot shows up in a photograph, the elusive cryptid will be way off in the distance, hidden behind foliage or so indistinct that it's impossible to tell what you are even looking at.
In the case of this novel set of marketing shots for a lavish home in Felton, California, however, the legendary biped is a lot more visible - albeit a great deal more tongue-in-cheek.
A recent Zillow listing for the 5-bedroom home features a number of professional shots of the building's exterior and interior rooms, which wouldn't be anything unusual if it wasn't for the inclusion of several shots showing Bigfoot carrying out a number of everyday tasks ranging from baking cookies and using a computer to reading the newspaper and doing yoga.
In one shot the intrepid cryptid can even be seen getting into a car while wearing a face mask.
Whoever came up with the idea to create these images may be unconventional, but there is no denying that the stunt has managed to attract quite a lot of attention to the listing.
Those looking to purchase the house however will need deep pockets as the current price is $999k.
The Bigfoot costume will presumably not be included.
You can check out the photographs for yourself -
here
. (scroll down to see them)
Source: Zillow | Comments (20)
Similar stories based on this topic:
Tags: Bigfoot