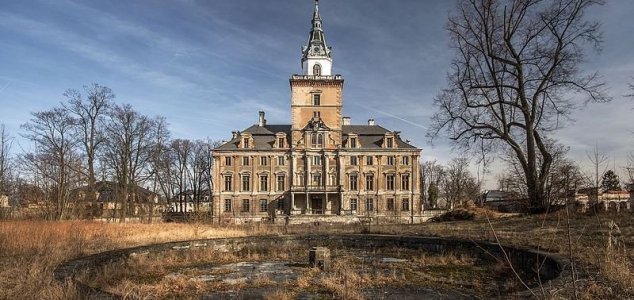 Is there a huge gold stash beneath this building ?

Image Credit: CC BY-SA 3.0 SÅ'awomir Milejski
A mysterious diary kept for decades by a Masonic lodge could lead to the whereabouts of 30 tons of Nazi gold.
The diary, which was written 75 years ago by a Nazi SS officer known as 'Michaelis', details Heinrich Himmler's plan to stash large amounts of gold, works of art and other valuable items that the Nazis had stolen during their invasion and occupation of Europe.
The location of one of these sites is actually described in the diary - an abandoned well situated beneath Hochberg Palace in the village of Roztoka, southern Poland.
This undiscovered treasure trove, if it exists, allegedly contains gold stolen from the Reichsbank in the Polish town of Breslau that would be worth billions of euros in today's money.
The diary itself had been kept hidden away by a secret society in Quedlinburg, Germany for years until in 2019 it was given to the Polish foundation Silesian Bridge which in turn chose to gift it to the people of Poland as a way to apologise for what transpired during World War II.
The author, 'Michaelis', was thought to have controlled Nazi transport in the region and could have easily been aware if large amounts of riches has been moved from one place to another.
But could this abandoned well really be home to a huge stash of gold ?
The building itself is situated in a region that was often used by the Nazis to store stolen goods and is known to be riddled with caves and mineshafts.
An analysis has suggested that the diary really was written during the war, however Poland's Ministry of Culture and National Heritage has yet to determine whether or not there really is a stash of gold.
The current owners of Hochberg Palace are reportedly planning to carry out significant repair and refurbishment works which will include conducting a full search for these rumored riches.
Source: Live Science | Comments (3)
Similar stories based on this topic:
Tags: Nazi