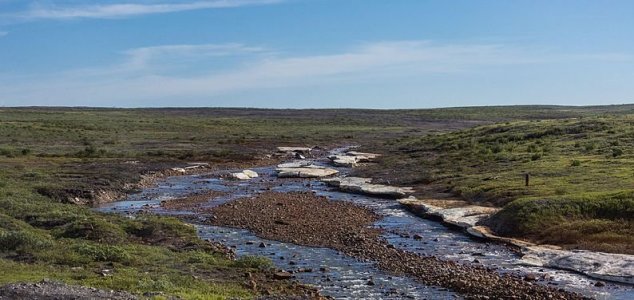 What else will the melting permafrost reveal ?

Image Credit: CC BY 4.0 Ninaras
Scientists are trying to determine how it was possible to grow seeds that were tens of thousands of years old.
The discovery of ancient seeds preserved in the Siberian permafrost can be a significant discovery in and of itself, but what if it were possible to revive such seeds and enable them to grow into plants ?
Incredibly, scientists have been able to do just that with seeds found 124ft beneath the surface that date back a whopping 32,000 years to a time when mammoths roamed the Earth.
The seeds belong to a flowering plant named
silene stenophylla
.
So how were these seeds able to remain viable for so long ? As things stand, nobody knows, however scientists are now working to get to the bottom of the mystery by mapping the plants' genomes.
According to plant biotechnologist Prof Margit Laimer from the University of Natural Resources and Life Sciences in Vienna, the melting Siberian permafrost could also hold additional clues.
Given the environmental changes that we are likely to see over the coming years, finding a way to enable plants to survive in extreme conditions could be an incredibly useful advancement.
"I think mankind needs to be thankful for every piece of knowledge that we are able to create to protect our croplands," said Prof Laimer.
Source: Sky News | Comments (11)
Similar stories based on this topic:
Tags: Plant, Siberia