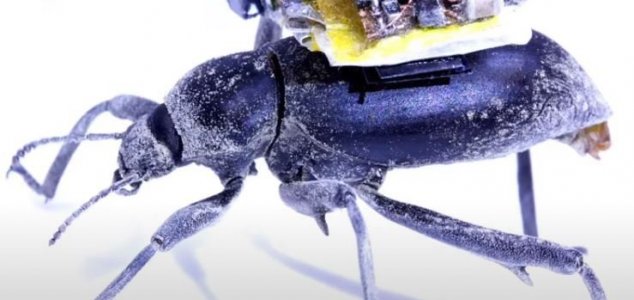 The camera was carried by a Pinacate beetle.

Image Credit: YouTube / SciTech Daily
Scientists have come up with a miniature camera that is so small it can be attached to the back of an insect.
Over the years, action cameras have been used to film everything from snowboarding to a man jumping from the edge of space and now, thanks to advances in miniaturisation techniques, it has even become possible to attach one to a beetle to get a live 'insect-eye view' of its environment.
To achieve this, researchers from the University of Washington, with the help of funds from a Microsoft fellowship and the National Science Foundation, created a tiny mounting system and ensured that the camera itself was as small and light as possible so that the insect could carry it without difficulty.
The finished contraption weighed in at a minuscule 250 milligrams.
Unsurprisingly, the camera, which is a fraction of the size of the cameras on modern smartphones, doesn't exactly offer the greatest resolution (the footage is blurry and not even in color), however it demonstrates just what's possible with camera technology and hints at a future where microscopic cameras could be used to film just about anything.
Of course this does raise privacy concerns - such technology may need to be better regulated in the future - imagine a spy camera attached to a fly, for instance.
You can view a video about the project below.
Source: Gizmodo | Comments (1)
Tags: Beetle, Camera