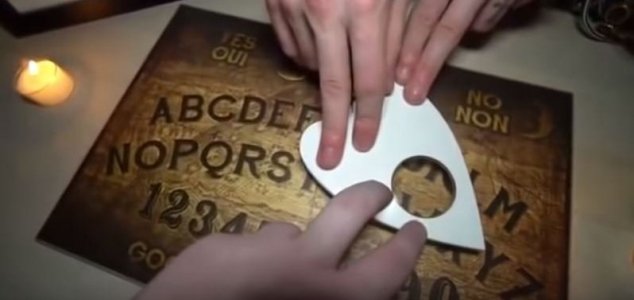 Should shops sell cheap Ouija boards ?

Image Credit: YouTube / ImJayStation
A budget retailer in Northern Ireland has come under fire for selling inexpensive Ouija boards to young shoppers.
A staple of horror movies, paranormal investigations and mediumship sessions for over a century, the Ouija board is normally operated by having participants place a finger on a planchette which then moves between the printed letters and words to spell out a message from beyond the grave.
The sale of these infamous spirit boards is typically frowned upon in most shops, which is why eyebrows were raised recently when British budget retail chain
Poundland
started selling them for a single pound as part of their Halloween range aimed at young shoppers.
So great was the outcry over the availability of these budget boards that the store quickly moved to protect its reputation by removing them from sale.
"We had a message from the spirits to make the handful that were left vanish," said a spokesperson.
The move has since been praised by critics.
"The young person doesn't control the board, the board controls them and that is frightening in every sense of the word," said Free Presbyterian minister Rev David McIlveen.
"I think they are an introduction to a world that is very satanic and takes control of a person's mind, and once the mind is taken control of then it takes control of actions as well."
DUP MP Gregory Campbell also welcomed the move.
"Any responsible retailer has an obligation to look at the product they have for sale, especially if they believe young people might see something that would be attractive to them and could possibly be used to bring upon them an influence to dabble in other material that would be unsafe for them," he said.
Whether Poundland's decision will impact the sale of Ouija board's elsewhere however remains unclear.
Source: Newsletter.co.uk | Comments (66)
Similar stories based on this topic:
Tags: Ouija Board