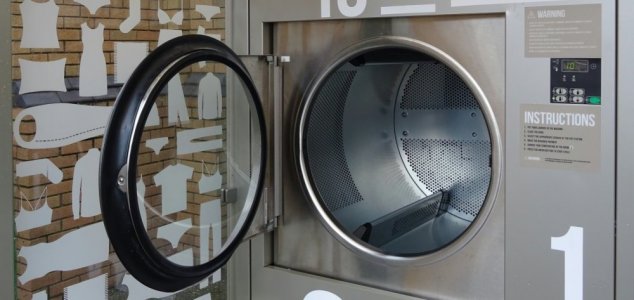 Fortunately the men were able to call for help.

Image Credit: PD / Alex Borland
A freak incident in Essex, England saw a young trio get hopelessly stuck at a derelict laundry site.
According to reports, the three men - who were all in their late teens - had been exploring the abandoned site in Bower Hill, Epping when they came across an industrial tumble dryer unit.
Being the curious pranksters that they were, they decided to see if they could all fit inside.
Things didn't go quite according to plan however when, with two of them crammed into the drum, the third managed to get his ankles stuck in the door, trapping all three of them inside.
It took the fire service, the police, the ambulance service's hazardous area response team and even the helicopter medical emergency service (HEMS) to finally release them from the machine.
Heavy equipment had to be used to remove the door.
"It was a difficult site to access and we had to carry a lot of heavy equipment a large distance from the appliances to the tumble dryer and then use our expertise to free the men safely," said watch manager Glenn Jackson.
"We used a range of equipment to free the casualty's ankles and allow him to crawl into the tumble dryer. The HEMS team gave him pain relief and we then managed to move the door, again using a range of equipment, so the men could crawl out."
Source: Sky News | Comments (13)
Similar stories based on this topic:
Tags: Trapped