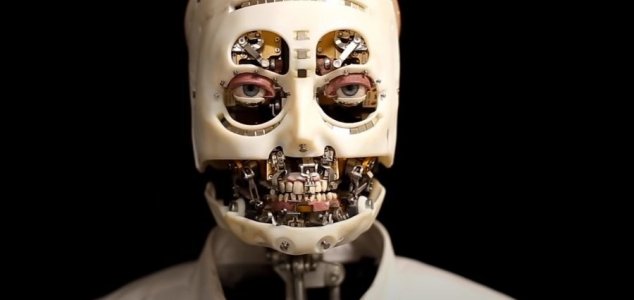 Is this the future of realistic humanoid robots ?

Image Credit: YouTube / DisneyResearchHub
This animatronic robot is capable of staring at you with eye movements that are breathtakingly convincing.
Making robots seem lifelike has long proven a challenge - especially given how many subtle facial movements humans make and how difficult it is to avoid the 'uncanny valley' - which is where a realistic human face is perceptibly 'not quite right', provoking a feeling of unease or revulsion.
This latest creation by engineers at Disney's Research division however seems to have achieved a much greater degree of realism than most previous efforts by focusing on creating eye movements that almost perfectly replicate those of a real human being.
Drawing upon technologies developed at the University of Illinois, Urbana-Champaign and the California Institute of Technology, the animatronic head and torso pushes the boundaries of what's possible and takes us one step closer to robots that could one day be mistaken for the real thing.
Among the robot's many behaviors is the ability to meet the gaze of a person interacting with it, as well as the ability to blink and perform other subtle movements that a person might make while breathing.
It is even capable of identifying a sound happening somewhere nearby - turning its gaze temporarily to look in that direction - then returning to stare at the person it is interacting with.
You can check out the robot in action in the video below.
Source: Gizmodo | Comments (1)
Similar stories based on this topic:
Tags: Robot