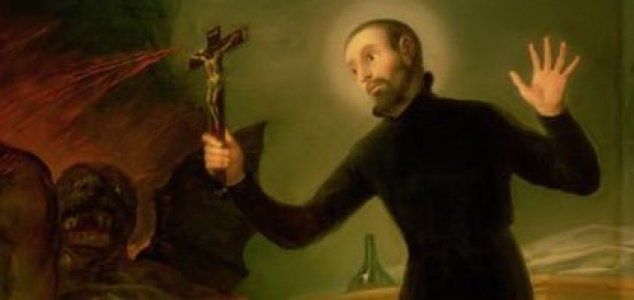 There have been concerns for the woman's mental health.

Image Credit: Public Domain
A man has been cleared of assaulting his ex-partner who had been allegedly possessed by 'demonic forces'.
An unusual court case in Ireland ended recently with Shane Gibbons of east Clare being cleared of assaulting his ex-partner who had reportedly sustained scratches and bruises from an ongoing series of 'demonic possessions.'
According to Gibbons, the woman - whose name has not been disclosed - had regularly entered a trance-like state before reciting sentences in Latin.
During such episodes, the lights would flicker on and off, items would be thrown across the room and she would suffer wounds that spontaneously appeared on her body without apparent explanation.
"I would witness poltergeist activity and this whole plethora of stuff," he said. "'The bruising she was getting was horrible. When I wasn't there it would escalate."
"Some of the marks she got were horrific-looking marks, scratch marks and all of that."
The problem got so bad that Gibbons recruited the assistance of Parish priest Father Donagh O'Meara who later confirmed in court that what he was saying was true, although stopped short of confirming that the woman had definitely been possessed.
Healer Jane Donnelly also recalled meeting the couple.
"She was just completely catatonic... like out of it," she said.
"I've seen demons and different things, but that level of possession I have only seen in the movies to be honest. I was able to help her and I was able to remove it and she went home and was good for a good number of months before it came at her again."
The case was ultimately dismissed from court, with Judge Patrick Durcan declaring that the "version of events concerning the occult, exorcisms and devilish possession should have been explored more by the State."
Source: Mail Online | Comments (5)
Similar stories based on this topic:
Tags: Exorcism