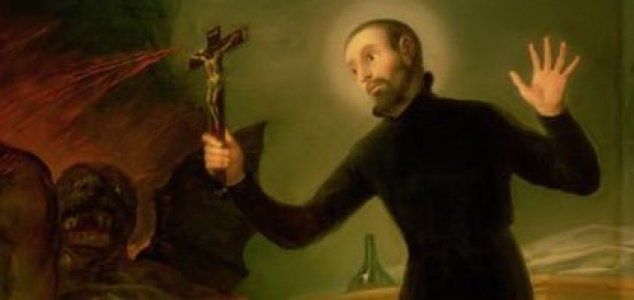 The Catholic Church takes exorcism very seriously.

Image Credit: Public Domain
For the first time, the Roman Catholic Church is offering exorcism training to all major Christian denominations.
The 14th Exorcism and Prayer of Liberation Course at the Pontifical University of Regina Apostolorum in Rome is, for the first time, accepting not just Catholic, but Lutheran, Greek Orthodox and Protestant priests as well in a renewed effort to tackle a reported rise in 'demonic possessions'.
The Catholic Church believes that the secularisation of society, as well as a rise in atheism and the increasing popularity of social media and esoteric practices, are to blame for this problem.
So great is the concern that even Italy's education ministry is getting involved by offering teachers the opportunity to attend the course at 400 euros a time so that they can 'correctly practice' the ritual.
"This is the first time that different denominations have come together to compare their experiences on exorcisms," said Spanish priest and theologian Pedro Barrajon.
"The idea is to help each other, to establish best practices if you will. The Catholic Church is most associated with exorcisms because of films like
The Exorcist
and
The Rite
, but we are not the only church that performs them."
"Expelling the devil goes back to the earliest origins of the Christian Church."
Source: News.com.au | Comments (19)
Tags: Exorcism, Vatican