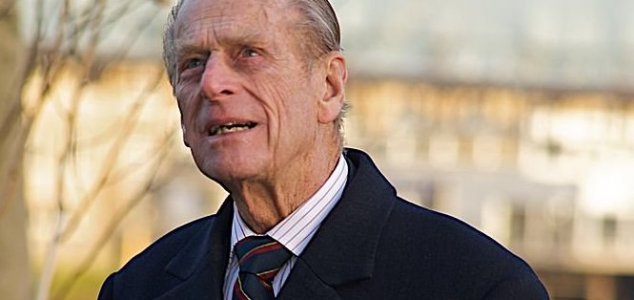 Prince Philip is no stranger to the UFO mystery.

Image Credit: CC BY-SA 2.0 Steve Punter
Recent reports suggest that the Queen's husband has a keen interest in reading about the UFO phenomenon.
The Duke, whose life story has been dramatized in hit Netflix drama 'The Crown', has reportedly developed quite an interest in the subject of UFOs and extraterrestrial visitation and has amassed a sizable collection of books and other reading materials pertaining to the topic.
He allegedly first become interested after his uncle - Lord Mountbatten - wrote an official report about a strange object that landed at his estate in Romsey, Hampshire back in 1955.
In it, he described witnessing a saucer-shaped craft which hovered just above the ground before a strange man wearing overalls and a helmet descended to the ground.
He was then knocked off his bike and pinned to the floor by an 'invisible force'.
The report was only made public after Mountbatten's death in 1979.
Prince Philip's books on the subject reportedly include '
The Halt Perspective
', which details the experiences of Col. Charles Halt who was one of the main witnesses during the infamous 1980 Rendlesham Forest incident - an event often described as 'Britain's Roswell'.
Philip's secretary was alleged to have even written to the book's co-author - retired West Midlands detective John Hanson - to express the Duke's interest in reading it.
He is also believed to have a copy of
Haunted Skies: The Encyclopedia of British UFOs
.
Whether he knows something the rest of us don't, however, remains unclear.
Source: Mail Online | Comments (3)
Tags: Prince Philip, UFO