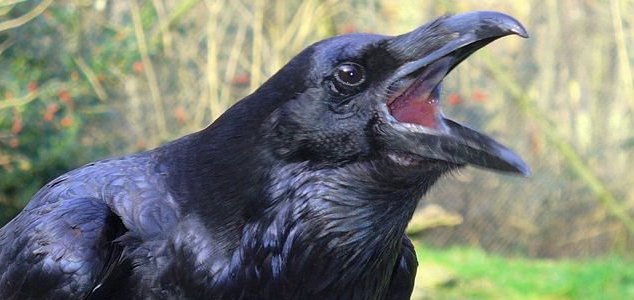 Ravens are particularly brainy birds.

Image Credit: CC BY-SA 3.0 Franco Atirador
Scientists have revealed that four-month-old ravens possess a remarkably high level of animal intelligence.
Members of the corvid family, which include ravens, crows and jays, have long been known to possess a remarkable level of intelligence with the capacity to remember human faces, solve puzzles, navigate complex environments and even hold funerals for their own dead.
Now a new study has discovered that ravens in particular are so intelligent that even at four months old their intellectual capabilities rival those of adult primates.
The research involved conducting a number of tests to see if the birds understood concepts such as adding up numbers and whether they knew that an object still existed even when it was out of sight.
"For instance, to investigate whether ravens know where food is located, we hid treats under a cup, and moved it quickly back and forth among other cups that were empty, just as one does in the 'shell game,'" said study co-author Miriam Sima.
"A raven selected a cup by pecking or pointing at it with its beak, while a chimpanzee would have done this with their fingers."
When the researchers compared the cognitive abilities of eight hand-raised ravens, they found that the birds rivalled the results achieved by orangutans and chimpanzees.
"Our results suggest that ravens are not only social intellects but have also developed sophisticated cognitive skills for dealing with the physical world," the study authors wrote.
Source: UPI.com | Comments (11)
Tags: Ravens