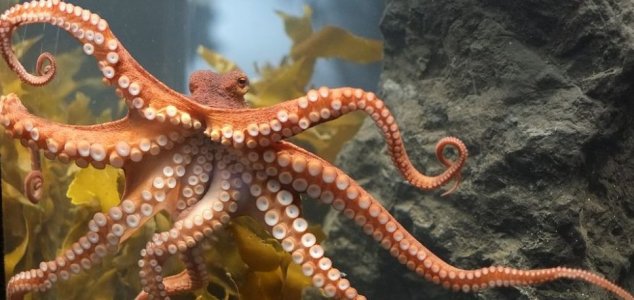 Octopuses can be hard to get along with.

Image Credit: PD - Pseudopanax
Octopuses and fish sometimes work together to find food, but this unlikely alliance doesn't always work out.
It might seem like the unlikeliest of partnerships - but on multiple occasions scientists have observed these eight-legged cephalopods working together with fish to hunt for prey on the ocean floor.
Like many partnerships however, they don't always see eye to eye.
In a new study, researchers have highlighted observations of octopuses literally punching their fish partners in the face when they become disillusioned with how things are going.
Between 2018 and 2019, a total of 8 different incidents were recorded off the coasts of Israel and Egypt involving an octopus lashing out at a fish that it had partnered up with.
"I laughed out loud, and almost choked on my own regulator," said lead study author Eduardo Sampaio from the University of Lisbon.
"The fish would get pushed to the edge of the group, or would actually leave the group. Sometimes after a while it would return, other times it would not return at all."
"The octopus would leave the fish alone after displacing it."
"Despite collaborating, each partner will always try to maximize its benefits. In the cases where prey is readily available, the octopus seems to use 'punching' as a way to control the partner's behavior in a self-serving way."
Source: Live Science | Comments (7)
Similar stories based on this topic:
Tags: Octopus, Fish