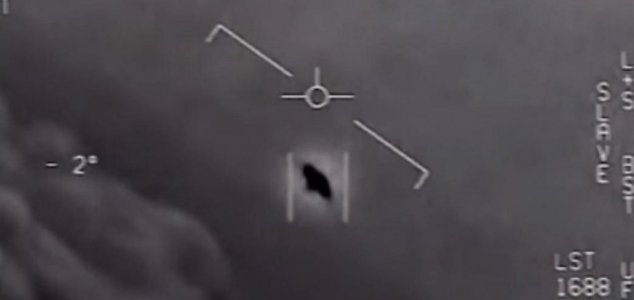 The former CIA boss commented on the US Navy UFO videos.

Image Credit: US Navy
Speaking during a recent interview, John Brennan hinted at the possibility that we are being visited by aliens.
Brennan, who served as director of the Central Intelligence Agency (CIA) from 2014-2017, had been speaking to economist Tyler Cowen on a podcast when the topic of alien visitation came up.
"Life is defined in many different ways," he said. "It's a bit presumptuous and arrogant for us to believe that there's no other form of life anywhere in the entire universe."
"I think some of the phenomena we're going to be seeing continues to be unexplained and might, in fact, be some type of phenomenon that is the result of something that we don't yet understand and that could involve some type of activity that some might say constitutes a different form of life."
"I've seen some of those videos from Navy pilots, and I must tell you that they are quite eyebrow-raising when you look at them," he said.
"You try to ensure that you have as much data as possible in terms of visuals and also different types of maybe technical collection of sensors that you have at the time."
"I believe, it's important to reach out into other environments and find out, were there any type of weather phenomena at that time that might have, in fact, created the appearance of the phenomenon that you're looking at ?"
Whether or not he knows more about UFOs than he is letting on however remains unclear.
Source: Fox News | Comments (8)
Similar stories based on this topic:
Tags: Extraterrestrial, UFO