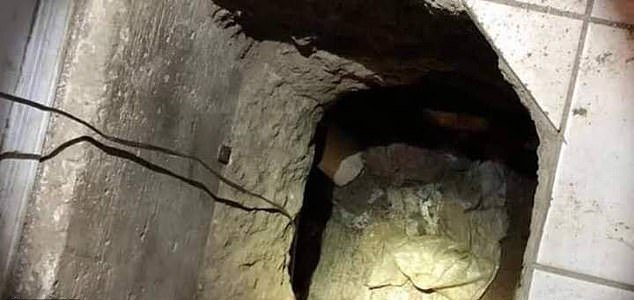 The man had experience in the construction industry.

Image Credit: Facebook
A married man in Mexico dug a tunnel connecting his house to that of his mistress so that he could visit her.
Nicknamed the 'love tunnel' by the media, this remarkable feat of amateur engineering crossed an entire neighborhood and passed underneath several streets on its way to the man's lover's house.
Both the man (Antonio) and his mistress (Pamela) were married, meaning that it was critical that they keep their love affair a secret from their significant others. By providing a surreptitious way of entering and exiting each other's houses, the tunnel was the perfect way to carry on their affair in secret.
Each day when Pamela's husband Jorge was at work, Antonio would crawl through the tunnel to see her, all the while attempting to prevent his own wife from finding out what was going on.
One day however, he miscalculated his visit when Jorge came home early, catching them in the act.
Antonio quickly hid under the bed and used his tunnel to escape, however after searching the entire house, Jorge managed to discover the tunnel entrance and followed it all the way to Antonio's house.
Once there, the two men ended up in a fistfight and Antonio's wife called the police.
He was ultimately forced to explain everything, much to her horror.
The story soon made headline news and has since been featured on news outlets around the world.
Source: Oddity Central | Comments (7)
Similar stories based on this topic:
Tags: Tunnel