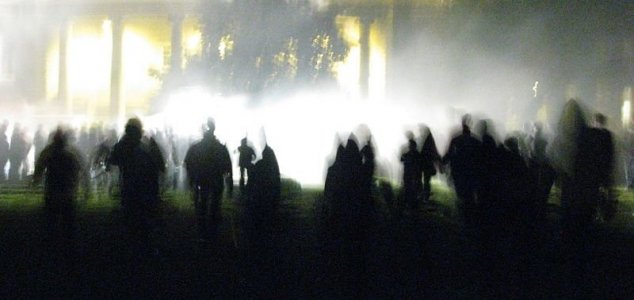 What if a virus really could turn someone into a zombie ?

Image Credit: CC BY 2.0 sookie
The rabies virus has the potential to turn people into zombies like something out of 'The Walking Dead.'
Thanks to the coronavirus pandemic, we all know how impactful a virus can be when it spreads from animals to humans, but according to a new study from Italy, there is another virus that, if modified or mutated a certain way, could bring about a real-life zombie apocalypse scenario.
Rabies is already known to spread from animals to humans through bites or scratches and in many cases when someone is infected it can cause them to become hyperactive and aggressive.
This in itself is a bit like what happens when someone is infected in a movie, turns into a zombie, then becomes aggressive and bites someone else - passing the virus along.
But what if rabies was to mutate in such a way so that those who become infected behave much more aggressively and have a tendency to attack and bite other people ?
Such a scenario could be eerily reminiscent of a real-life zombie apocalypse.
The fear is that even if such a mutation doesn't occur naturally, genetic engineering could produce a version of rabies that might cause those infected to act in this way.
"It is now widely acknowledged that many viruses are characterized by naturally occurring high mutation rates, which induce constant changes as reliable means for escaping host defenses or facilitating their transmission to other susceptible hosts," the study authors wrote.
"Rabies virus makes no exception to this rule... a vast array (up to 100) of antigenic variants of this pathogen in a wide range of animal hosts and geographic locations."
"Even single amino acid mutations in the proteins of Rabies virus can considerably alter its biological characteristics, for example increasing its pathogenicity and viral spread in humans, thus making the mutated virus a tangible menace for the entire mankind."
Perhaps
The Walking Dead
and
Resident Evil
aren't quite as far-fetched as they seem...
Source: The Debrief | Comments (17)
Similar stories based on this topic:
Tags: Zombie, Virus