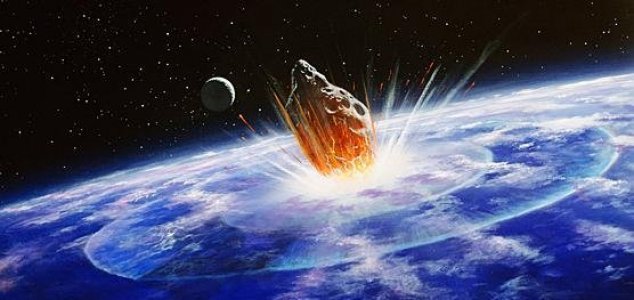 Life would be very different today if this event had not occurred.

Image Credit: NASA
A new study has shown that the asteroid that wiped out the dinosaurs also gave birth to the Amazon rainforest.
The space rock that smashed into the Earth at the end of the Cretaceous some 66 million years ago was undeniably devastating, but without it, life on our planet may have turned out very differently.
Now a new study by Carlos Jaramillo of the Smithsonian Tropical Research Institute in Panama, and colleagues, has revealed that one of the most important ecosystems that we see today owes its existence to the aftermath of the event that wiped out the majority of life on Earth.
The Amazon rainforest - which covers over 5.5 million square kilometers - had been a very different place before the asteroid struck.
"If you returned to the day before the meteorite fall, the forest would have an open canopy with a lot of ferns, many conifers and dinosaurs," said Jaramillo.
"The forest we have today is the product of one event 66 million years ago."
There are several possible reasons for this change - one being the demise of the large plant-eating dinosaurs that once feasted upon and trampled down the lower levels of the forest.
The ash that fell may have also acted as a kind of fertilizer, helping certain types of plants to thrive.
"We love the way it ended up, this incredibly diverse, really structurally complex forest, but right now, we are living through a mass extinction caused by humans and, again, whole ecosystems are being set on a different path," said Bonnie Jacobs from the Southern Methodist University in Texas.
"In the case of the rainforest, we might like the final product, but all those animals that were alive in the Cretaceous did not."
Source: New Scientist | Comments (8)
Similar stories based on this topic:
Tags: Asteroid, Rainforest