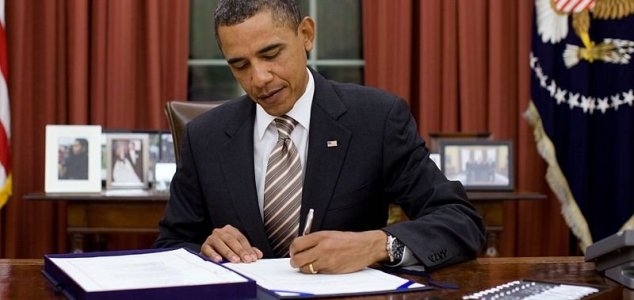 What does Obama know about UFOs ?

Image Credit: The White House
Former US President Barack Obama spoke about the subject of UFOs during a recent television interview.
Speaking during an appearance on 'The Late Late Show with James Corden', Obama responded to a question from Reggie Watts on the topic of UFOs and extraterrestrial visitors.
Initially implying that he wasn't able to disclose everything he knows (as well as offering a tongue-in-cheek comment about aliens being kept in secret labs), he went on to talk about the various US Navy videos which show unidentified objects maneuvering in US airspace.
"What is true, and I'm actually being serious here, is that there is footage and records of objects in the skies that we don't know exactly what they are," he said.
"We can't explain how they move, their trajectory. They did not have an easily explainable pattern. And so I think that people still take seriously, trying to investigate and figure out what that is."
While it's difficult to know exactly how much Obama does know about the topic, it is very likely that he was exposed to the subject at some point during the eight years he spent in office.
Also, while his comment about not being able to disclose what he knows live on air was presented in a somewhat tongue-in-cheek manner, there is probably some truth to it.
Whether or not he knows more about the US Navy videos than he is letting on however is unclear.
Source: NBC News | Comments (156)
Similar stories based on this topic:
Tags: Obama, UFO