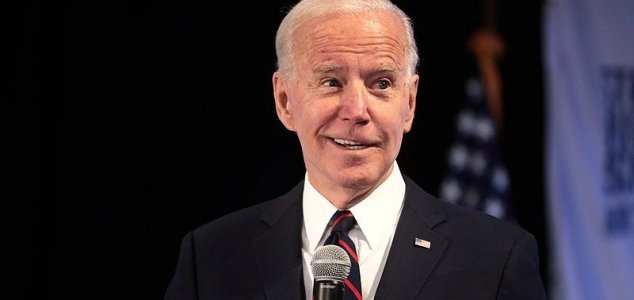 What does Biden know about UFOs ?

Image Credit: CC BY 2.0 Gage Skidmore
The US President was asked a question about UFOs during a recent news conference at the White House.
UFOs have been in the news a lot in the last few days and it's a topic that doesn't look as though it is likely to be going away anytime soon.
A few days ago, former President Barack Obama was grilled on US Navy fighter pilot reports of UAPs during an episode of 'The Late Late Show with James Corden' and now the current President, Joe Biden, has found himself fielding similar questions during a live news conference.
The event, which was a joint conference with South Korean President Moon Jae-in, saw one reporter ask Biden point-blank about Obama's comments on the subject.
"President Obama says there is footage and records of objects in the sky - these unidentified aerial phenomena - and he says we don't know exactly what they are," he asked. "What do you think?"
Whereas Obama had at least seemed reasonably willing to talk about the subject, however, Biden was less enthused, instead jokingly dismissing the question by saying "I would ask him again" before making a quick exit off the stage to the sound of laughter and applause.
Could this suggest that Biden knows something he doesn't want to disclose or did he simply consider a question of this nature to be beneath him and unworthy of his time ?
You can check out footage of the event below.
Source: NBC News | Comments (57)
Similar stories based on this topic:
Tags: UFO, Biden, Obama