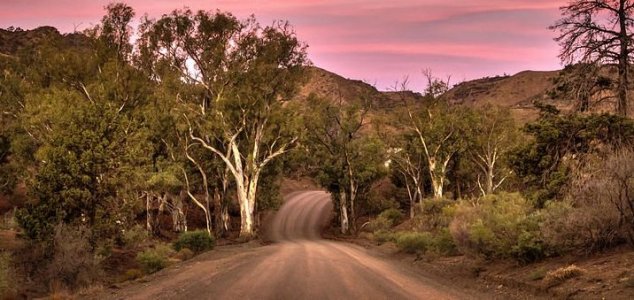 Does the Yowie roam the outback of Australia ?

Image Credit: CC BY 2.0 Jacqui Barker
A Yowie research group in Australia has recorded footage that allegedly shows the elusive creature.
Although encounters with large bipedal hominids are mostly associated with North America and the Himalayas, stories of such creatures have been reported for hundreds of years in countries all over the world including Russia, China and even Australia where it is known locally as the Yowie.
In Queensland, a group known as 'Australia Yowie Research' has spent years hunting for evidence that a large, unidentified ape-like creature is roaming the outback.
Now researcher Dean Harrison believes that he may have hit the jackpot.
Recorded during a recent trip to Springbrook National Park on May 4th, the footage - which was filmed using a thermal camera - shows what Harrison describes as "two nine-feet tall Yowies".
"We estimated that they must have been at least nine feet (2.75m) tall and they made no noise arriving and no noise leaving that area," he said.
"We wouldn't have known if anything was there if it wasn't for the thermal cameras."
The video, which can be viewed below, does appear to show something, however it is difficult to determine what that could be - let alone accept it as definitive proof of the Yowie.
"I couldn't care less if people refuse to acknowledge their existence," said Harrison.
"I'm not here to convince them, I'm here to provide the facts."
Source: news.com.au | Comments (82)
Tags: Yowie