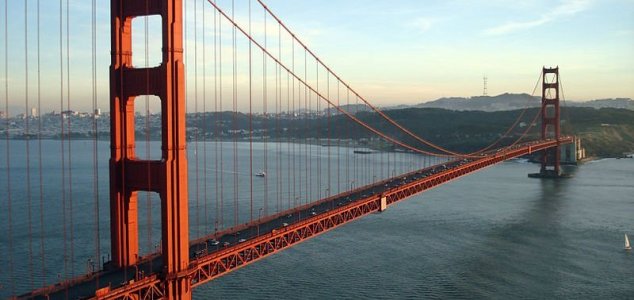 For some, the noise is unbearable.

Image Credit: CC BY 2.5 Rich Niewiroski Jr.
A strange humming noise emanating from the iconic bridge has been driving locals round the bend.
Considered to be one of the wonders of the modern world, the instantly recognizable 1.7-mile-long Golden Gate Bridge links San Francisco with Marin County, California.
Problematically, however, recent work carried out on the bridge has altered the acoustics in such a way so as to produce an excruciatingly loud, high-pitched sound that has generated a plethora of noise complaints while leaving officials scrambling to offer an explanation.
Some of the world's leading engineers and acoustics experts have since been working to reproduce the sound in a lab using a scale model of the bridge in an effort to determine exactly how it is being produced and crucially, how it might be stopped.
Now it looks as though they may have finally gotten to the bottom of the problem.
"After studying this phenomenon extensively, we've determined that the sound comes from new and more aerodynamic railing that we installed on the west sidewalk," said bridge spokesperson Paolo Cosulich-Schwartz.
"It was part of a Golden Gate Bridge retrofit designed to protect the bridge for future generations by allowing it to withstand sustained high winds up to 100mph."
Fortunately, a solution to the problem is likely to be implemented in the not-too-distant future.
"We'll be sharing more information about a possible solution this summer," said Cosulich-Schwartz.
"We understand that some of those who live close to the bridge have tended to find it distressing. We want to be good neighbors. So hopefully, we'll be soothing our neighbor's ears with a solution."
Source: The Guardian | Comments (6)
Tags: Golden Gate Bridge