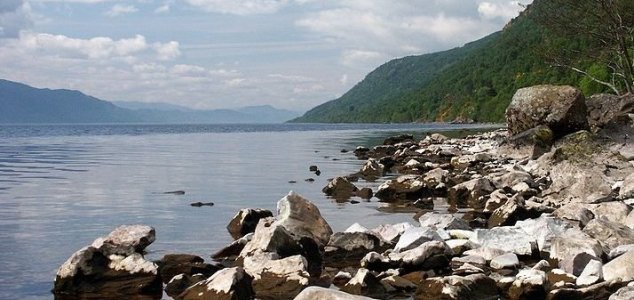 Could a dry summer help to solve the legend of Nessie ?

Image Credit: CC BY-SA 3.0 Ben Buxton
The home of the elusive Loch Ness monster has seen a significant water level reduction in recent weeks.
The world-famous loch, which is well known for its monster mystery, has been in the news this week after it was revealed that it has lost a staggering 56 billion liters of water due to the dry weather.
Locals and visitors alike were surprised to find that some of the old wooden piers that are usually submerged beneath the surface and now high and dry.
It is believed that overall, the loch's water level has reduced by around one meter - not an awful lot considering that the loch contains more water than all the lakes, rivers and reservoirs in England and Wales combined - but it is still a significant amount of water loss given how large Loch Ness is.
Those with a keen interest in the Loch Ness Monster - such as loch-side resident Steve Feltham - have commented on the possibility that the situation could help to reveal previously hidden clues.
"In 30 years of sitting here, I can't remember ever seeing the water down this low," he wrote on Facebook. "If it carries on this like this, we will have the Nessie mystery solved."
Source: The Scottish Sun | Comments (11)
Similar stories based on this topic:
Tags: Loch Ness