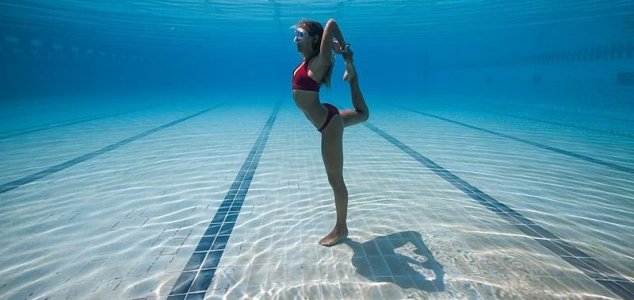 Free divers are pushing the limits of what is possible.

Image Credit: CC BY-SA 4.0 Sylvain7171
Some of the best free divers can reduce their heart rate to that typically found in aquatic mammals such as seals.
Leaning on nothing but a single lungful of air, some free divers can descend hundreds of feet below the ocean's surface for several minutes at a time without any breathing apparatus whatsoever.
It's a discipline that takes years of training, however things can go wrong very quickly; if the brain does not get enough oxygen then the diver can end up blacking out underwater.
Now a new study by physiology professor Erika Schagatay of Mid Sweden University, and colleagues, has cast new light on just what goes on in the body of a skilled free diver.
To gather data, they adapted a biomedical device to withstand extreme underwater pressures.
The findings revealed that some free divers reached brain oxygen levels as low as 25%, which is equivalent to the lowest values ever recorded at the top of Mount Everest.
A person will typically lose consciousness at around 50% and 98% is considered normal.
Incredibly, some free divers were found to be capable of reducing their heart rate to as low as 11 beats per minute - equivalent to that of aquatic mammals such as seals and dolphins.
"Beyond the exceptional physiological responses that free divers display and the extremes they can tolerate, they may be a very informative physiological group," said Chris McKnight, a research fellow at the University of St Andrews' Sea Mammal Research Unit.
"Their physiological reactions are so unique and the conditions they're exposed to are not easily replicated, so they offer a unique way of understanding how the body responds to low blood oxygen, low brain oxygenation and severe cardiovascular suppression."
Source: Live Science | Comments (2)
Tags: Free Diver