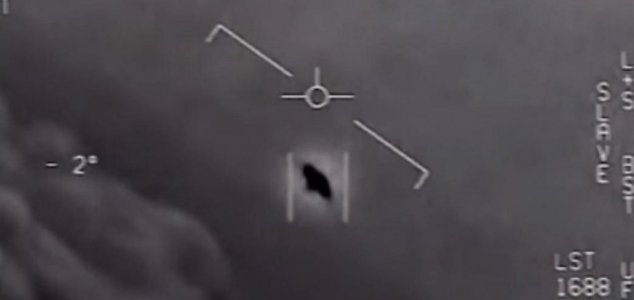 The MoD reportedly holds 'no reports on UAPs.'

Image Credit: US Navy
The recent release of the US government's UFO report doesn't seem to have impressed politicians in the UK.
With the Pentagon confirming the existence of unidentified aerial phenomena in US airspace, the governments of other countries have since been discussing what to do with this information.
In the UK, the issue of whether or not the British Ministry of Defense takes the topic seriously was raised in the House of Lords by former Conservative Party treasurer Lord Sarfraz on Wednesday.
"For decades people who have been concerned with UFOs have been dismissed as fantasists," he said. "But now the US director of national intelligence, who oversees 17 intelligence agencies, has published a report saying that data on UFOs is inconclusive."
"The report offers several possible explanations. It does not rule out that these could be military aircraft with very fast capabilities or even extraterrestrial phenomena."
"Either way can the minister reassure members of the public that the Ministry of Defence (MoD) takes reports of unidentified objects in our airspace very seriously ?"
In response, Minister of State Baroness Goldie maintained that the MoD "holds no reports on unidentified aerial phenomena" but that it also "constantly monitors UK airspace to identify and respond to any credible threat to its integrity, and is confident in the existing measures in place to protect it."
"The MoD has no plans to conduct its own report into UAP because in over 50 years no such reporting had indicated the existence of any military threat to the United Kingdom," she concluded.
Source: Sky News | Comments (4)
Similar stories based on this topic:
Tags: UFO, Pentagon