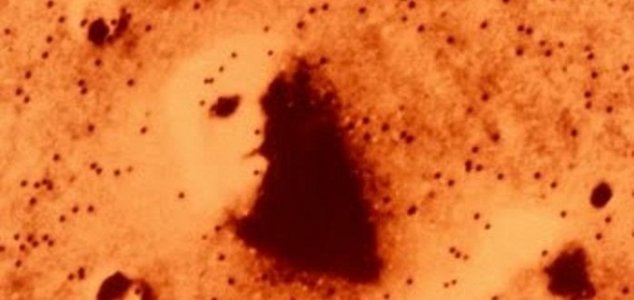 The 'Face on Mars' is a famous example of pareidolia in action.

Image Credit: NASA
From Bigfoot on the Moon to the face of Jesus in a piece of toast - why do we see faces where none exist ?
The brain's intriguing ability to make out face-like shapes in otherwise abstract patterns is something we've covered a lot over the years, but exactly how this process works and what the brain is actually doing when it picks out a face that doesn't exist - has long remained a bit of a mystery.
"From an evolutionary perspective, it seems that the benefit of never missing a face far outweighs the errors where inanimate objects are seen as faces," said study lead author Professor David Alais from the University of Sydney's school of psychology.
"There is a great benefit in detecting faces quickly, but the system plays 'fast and loose' by applying a crude template of two eyes over a nose and mouth."
"Lots of things can satisfy that template and thus trigger a face detection response."
In many ways this process can be likened to a computer program that scans an image and picks up on any shape or pattern that broadly matches its search criteria.
In humans, it can happen extremely quickly - within a tiny fraction of a second.
"We know these objects are not truly faces, yet the perception of a face lingers," said Prof Alais.
"We end up with something strange - a parallel experience that it is both a compelling face and an object. Two things at once."
Source: Sky News | Comments (2)
Tags: Pareidolia