By:

Honest B.

| Location:

Ohio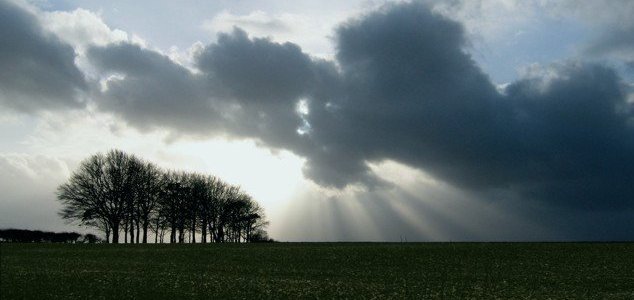 Image Credit: CC BY-SA 2.0 Brian Kerry
Okay so this has been going on for a few months now but things just went to the next level last night. I was about 6 months pregnant when this started (back in October) we had only been living in this house for about 2 or 3 months and everything had been normal.
The first few times it happened I didn't think too much about it. I just thought it was a bird or something. The whistling always happens at night. It is one higher pitched whistle, a very short pause, and then a lower pitched whistle. I'll start with the first time I noticed there was something odd.
I was probably 7 months pregnant and my dog and I were napping on the couch. For whatever reason while I was pregnant I would moan in my sleep, sometimes so loud I would wake myself up. So I was asleep and I woke myself up moaning and then I heard the whistling but it sounded like it was coming from in the kitchen. I know I wasn't just hearing things because the dog shot up and looked in the kitchen with his ears perked up.
After that happened I had noticed that the whistling was only happening at night and I have never heard a bird or anything else make this sound during the day. It started to become more frequent but the dog and I were the only ones that were hearing it. I had told my husband about it but he just kind of brushed it off.
The second weird thing that happened was... at the end of my pregnancy, my husband and I were in bed. I was sleeping and he was watching TV. I was moaning like normal. My husband said it was getting louder and louder. Then he heard the whistling and I stopped moaning. He woke me up to tell me this.
After I had my daughter in January, the whistling had pretty much stopped until the last couple weeks. I have been hearing it almost every night and on Sunday my husband and I both heard it. Last night after my husband got home from work he took the dog outside. We have a very long and narrow patch of trees directly across the road from our house. I was in the house. The windows were open but the curtains were closed so I could hear but not see.
So according to my husband, the dog was peeing and really focused at the patch of trees. And then he saw a cat but the cat was stalking something in the trees. After the dog was done peeing, he took off,at first my husband thought it was the cat, but something shot out of the trees. In the house I heard claws on the pavement, first really fast ones then the obvious stride of our dog. I heard my husband yell for the dog to come back.
When they came in the house it looked as if my husband had seen a ghost. He said that whatever came out of the trees was pretty big, about as big as our dog(who is a doberman pinscher about 110lbs) on all 4. It ran so fast that he said that if he wasn't paying attention that he probably could have missed it. It looked more like a human though that was on all 4. It was dark in color and jumped into the air and disappeared.
All last night the dog did not want to be alone. Usually he sleeps on the couch but my husband had to throw him out of bed. This morning my husband went outside to look in the trees to see if there was an obvious spot where this this has been living. When he went over to check it out, our neighbor (whose yard backs up to the trees) came outside and when my husband told him there was something big there last night the neighbor said "Oh it wont hurt nothin!"
I can't help but think that this creature and the whistling are related. If anyone can help me figure what it is or what I should do that would be greatly appreciated.
Comments (15)