By:

rkm386

| Location:

Daytona Beach, FL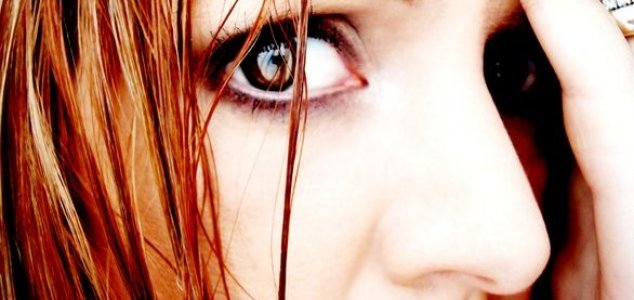 Image Credit: Samantha Villagran / sxc.hu
This story takes place in the summer of 2007. It is a true story so there will not be a pretty bow tied on the end. I have read far too many paranormal accounts where the writer ties everything together and offers the reader a meaning and clear explanation; however, I believe real paranormal experiences often just happen. I don't know why any of this happened to me, but I will never forget what I saw.
I graduated high school in May of 2007. A few weeks later I moved to Daytona to attend college. I got a job as a lifeguard for a hotel with a slide and I made enough money gambling on sports online to get a little two bedroom apartment. It was perfect for me. I grew up about an hour away in Central Florida and so my place became popular for my friends who would want to come over for the beach.
I don't know if this place was always paranormally active, or I just started noticing it around late July. Maybe the amount of parties and alcohol consumption distracted me from what was going on. But the first time I was made blatantly aware of what was happening was late one evening while I was watching a Cubs game. As I'm watching the game, I am observing reflections on the screen move behind me. I wasn't too alarmed, as I don't spook easily, but I did turn around a couple of times because I was sure there was something there.
After the game, I went to take a shower. While I'm in the shower, the shower curtain rips completely off of the curtain rod. And not just the shower curtain, the lining, as well. Both. Ripped in an instant. I remember my eyes were closed and I heard the sound first. When I opened my eyes, I saw the curtain still falling, some hooks still dangling on the rod. And I was terrified. Just standing there, alone and vulnerable. It was probably the first time I ever experienced true fear.
This event shook me. Because the thought of the paranormal doesn't innately scare me. However, this was an intentional act to illicit fear. This presence was making itself known. Around this time, I remember having a string of awful nightmares. Terrible dreams on a nightly basis. My grandfather was and still is a pastor. I remember bringing up the dreams to him and about feeling uneasy at times, at home. Nothing too specific. He mentioned playing some gospel music while I was home so I downloaded some old southern gospel songs that I knew. As soon as I started playing it, and I mean, as soon as the first lyric played, there was this growl that came from the far end of my apartment. It lasted a few seconds. The desktop was right next to the door, so I grabbed my keys and left. I did not even look in the direction the noise was coming from.
Needless to say, I didn't want to go home. Ever. At least alone. I began arranging many more "get togethers" with friends. The uneasiness was much less intense with company. Although, there was one instance where someone else claimed to have seen something, but she was drunk at the time. She was the only other person to have seen something, besides me. My apartment was on the third floor. It had a balcony that directly overlooked a tennis court. My friends and I were out there nearly every night playing until midnight or so. Some of us were good, some of us weren't. But we were all competitive and talked trash and had fun. Usually, by the end of our little tournaments, we would have a crowd of other tenants watching from their balconies, as well. This particular night, my friend Ashley was watching from my balcony, as my friend Tyler and I were playing. Ashley and Tyler had come over to the beach for the day while I was at work and had begun drinking early. Ashley was feeling every drop by this point in the day. So as we're playing, we hear Ashley start screaming from the balcony. We stop playing and look up. She's not only screaming, she's crying. She is going crazy to the point where we think she may be trying to jump off of the balcony. She's saying things like, "help me" and "something's in there". It was mayhem. Tyler and I sprint upstairs and bust in the apartment and coax her back inside. She's belligerent and beyond incoherent. Thoughts and words are coming and going in no particular order. From what we could gather, she was convinced she saw a little girl in my apartment. She said that she loved her. She was very adamant about loving this little girl. She says that she was trying to get the little girl's attention, but she would never acknowledge her. But then she says she walks behind the kitchen counter and she loses sight of her. The next time she looks back into the apartment she sees, what she calls a monster. She said the monster doesn't see her but it's moving around the apartment. She said that it makes her very sad.
Things went from bad to worse, quickly, after that night. It had been about a month since the shower curtain incident and a few weeks since I had heard the growl. But over the course of those few weeks, the situation didn't seem like it was getting worse. But that night seemed to reignite something. I don't know if I was just overly analyzing everything and attributing every creak and noise to something else, but I remember being very aware of a presence.
The last night I ever spent in that apartment is a night that I still think about every day. It was typical, beautiful Florida day. My friends Haley and Allison were coming over and we were going to go to the beach. Haley and Allison were becoming best friends, and Allison is one of my closest friends. Haley, on the other hand, well, we were different kinds of friends, if you catch my drift. The three of us would often hang out together and it wasn't too awkward because Allison desperately wanted Haley and I to date. After the beach, we went to the grocery store to get ingredients to cook dinner and to this place called Blockbuster Video. Maybe you've heard of it lol? Anyways, after dinner and a couple of movies, Haley and I make our way to my room. Allison all the while is cheering us on and saying things like, "it took you long enough" and "you kids have fun". This is an important detail, only to establish the fact that Allison did not want to leave. She was encouraging us. She wasn't jealous. She genuinely wanted her two best friends to date.
We were probably in the bedroom for an hour or so. We were laying down when I looked over on the nightstand and noticed both of our phones lighting up. I asked Haley to pass my phone and she picked up hers, as well. We start scrolling through our texts. We had received dozens of texts from Allison. She was panicking in the living room. She was laying on the couch and was texting us that she could hear and feel things moving around her. She was scared to move or call out to us. By the time we ran into the living room, we discover her hidden under blankets and the second she hears our voices, she bursts into tears. She's shaking and visibly scared. She wants to leave, immediately. No discussion. Nothing. She grabs Haley and drags her out in a T-shirt. She calls me when they get in the car and tells me I need to leave now.
There aren't a lot of options at 3am. So I opt to stay home. I text Haley that I'd be alright and that I had to be up early for work the next day, but we could talk tomorrow. Allison on the other hand was relentless. She blew my phone up. She must have sent a hundred texts and left a dozen voicemails telling me that we wouldn't be friends if I stayed in that apartment. She told me something bad was going to happen to me. I was scared. I remember taking a knife to bed. I don't know how a knife could protect me from the paranormal, but it's all I had.
At some point, I miraculously drifted off to sleep. I must have been asleep before my phone started ringing again. I remember thinking, "goddamn it, Allison". But I picked my phone up and saw that it was my mom calling. At 4am. There's no reason that would ever be scenario. You have to understand that my mom has no knowledge of what was going on at my apartment. So I answer and she immediately sounds relieved. She explains that she just had a dream where something horrible happened to me. She said it wasn't just a dream but that she had a feeling something bad was happening. I calmed her down and something about talking to her calmed me down. So I get up to pee and step outside of my room into the hallway and that's when I see it. I see this huge creature standing at the end of my hallway, in the living room. It's just standing, back towards me. It's dark inside the apartment but it looked to have wings. And it looked like it was hunched over because it was too tall to stand inside. I was frozen. Out of terror, I emitted a sound of sorts. Probably a gasp. And it heard me, because it reacted to the noise. It turned it's head to listen and look down the hallway towards me. At this exact moment, another creature that looked identical to this one, steps from the living room into view and they both instantly vanish.
The next morning, I went to the leasing office and broke my lease. I never spent another night there. It took a day or so to move my things out, but other than that, I never went back for anything else. I'm sorry that there's no grand finale but this is what I experienced in my first apartment. I don't know why, although, I'm sure some of you may have theories. I didn't want to speculate. I just wanted to share my story.
Comments (5)