By:

Ksmi

| Location:

ON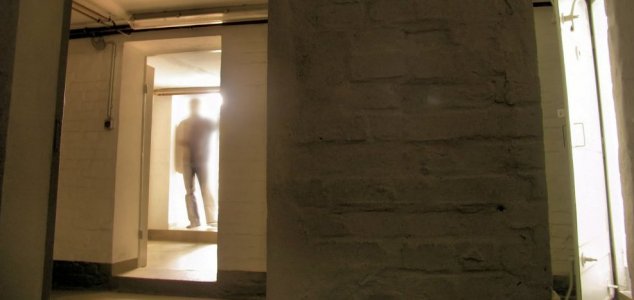 Image Credit: sxc.hu
So I got hired for this babysitting gig a few years back, to watch two boys (1 and 3). I found this family online and they hired me on the spot as a stranger and started me watching them on date nights where I'd put them to bed and wait for the parents to get home then leave.
The mom told me how thankful she was to find a sitter that didn't make her 3yr old angry and act out. He was an angel for me, stuck like Velcro. It's a two level home front door then walk through kitchen to a couple stairs going to the lower level with a tv lounge.
About an hour after I put both kids to bed I'm sitting down there alone watching tv on social media just relaxing when suddenly I hear a bang so loud I swear I thought a car drove through the front of the house. Instantly I run up the stairs and go to the kitchen where the noise came from and the front door (which I 100% locked) was wide open. There was a mirror door closet behind the front door that would have shattered if the door was kicked in.
Scared someone was in the house I grabbed a knife from the kitchen and ran to the kids rooms, only to find them both in bed fast asleep same way I left them, I turned all the lights on and checked all closets and even the crawl space and didn't find anyone. Went outside and made sure no one was out there and nothing. Checked for damage and nothing. The noise was so loud it makes no sense where it came from, not even the sound of a roof caving in could explain the sheer volume and depth of the bang.
When the parents came home I asked if they had came home and ran inside or had neighbors with a key or anything and it's almost like they knew something weird happened cause when I still scared tried explaining what happened the mom just looks at me and says oh you met our ghost. Saying weird things happen all the time. Even asked me if the 3yr old made me put a blanket over his bedroom mirror and I said no and she was surprised saying when weird things starts happening he usually cries saying the lady keeps looking at me and refuses to sleep without the mirror covered.
They proceeded to actually beg me to come back and stay the babysitter saying I'm the first to not call them or freak out saying the ghost is friendly and they've never had a sitter both kids are comfortable with.
So I did for a while but it was mostly day or mid evening not late like that one night. Till they moved recently.
Comments (23)