By:

Shaye

| Location:

Merritt Island, FL, U.S.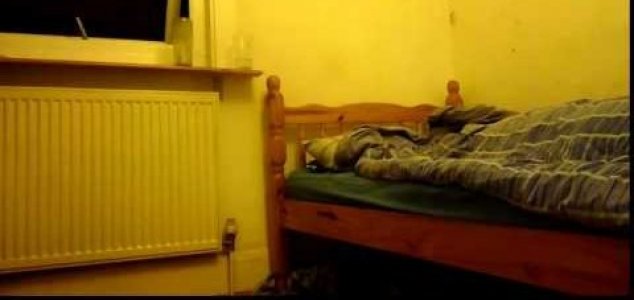 Image Credit: YouTube / Mike Pike
We've lived in this house for a little over a year now. All of us have experienced multiple different things. But one thing in particular that only seems to happen to me, is one that continues to freak me out and happens almost every night.
My husband is a very hard sleeper and never moves around. Nothing ever wakes him up. I on the other hand am a restless sleeper and wake up frequently.
Almost every night, sometimes even during the day, whether I'm alone in the house or not, when I lay in my bed whether it's to sleep or just relax a bit, after awhile I'll randomly feel someone sit down on the end of the bed, or feel someone climbing up onto the bed as if to lay next to me.
Sometimes if I'm trying to sleep I'll sit up thinking it's my husband or one of our kids but when I look, no ones there. Yet I legitimately felt someone on the bed. Few times I even felt someone touching my leg or arm, like someone's hand on me. Again, I'd think it's just my husband but when I look, hes either passed out not even facing me or I'm in bed alone. Once it even felt like someone was pulling on my blanket.
Other things have occurred in this house that have freaked out my kids, my brother or even my husband. Keep in mind my husband does NOT believe in any of this stuff. So I was in shock when HE told me he experienced something that freaked him out, so much in fact he said he wants me to have someone cleanse and bless the house.
I personally don't feel like its anything harmful. More playful. Innocent. So I haven't had the house cleaned yet. I would however like to know who or what it is.
Comments (3)