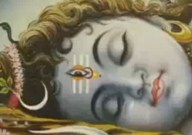 In review: Something Unknown
Posted on Thursday, 11 February, 2010 |

0 comments
Columnist:

Unexplained Mysteries
We were lucky enough to get our hands on a review copy of the new Renee Scheltema documentary on psychic phenomena entitled "Something Unknown" with the sub heading "is doing we don't know what". To this day claims of psychic abilities, telepathy, remote viewing and spiritual healing have been made by thousands around the world. "Something Unknown" follows Scheltema's journey to explore different areas of psychic phenomena after being inspired by a series of unexplainable experiences in her own life, it is both an exploration of the phenomena in general and a personal journey in search of answers to some of the world's most perplexing metaphysical mysteries.
A common pitfall of documentaries covering metaphysical topics is to try too hard to put forward either belief in or skepticism towards what is being covered, something that Scheltema has succeeded admirably in avoiding here. The film doesn't try to force you to believe in psychic phenomena and nor does it try to find cold hard scientific answers, instead it tries to present each phenomenon and provide a general background for each one with contributions from a variety of academics and researchers in the field.
The film is divided up in to several distinct sections each covering a specific metaphysical mystery - telepathy, clairvoyance, psychic healing, telekinesis and remote viewing. Some segments see Scheltema visit researchers in each field and hear their take on both the phenomenon and how they themselves have conducted research in to them. There are some interesting interviews here including experiments that seem to demonstrate everything from a telepathic connection between two people to being able to tell if someone is watching you through a camera; while these experiments aren't covered in a huge amount of detail there is enough to pique the interest of anyone looking for evidence of such phenomena or examples of research conducted in controlled conditions.
In addition to the scientific scene a more faith-based perspective is also explored, in one segment we see a group of people meeting to try and bend spoons Uri Geller style. In another there's footage of a patient having a tumour removed through the power of 'chi', a lot of these areas are left open and presented more to ask questions than to answer them, some are significant eye openers.
Overall a fascinating film for anyone with an interest in the unexplained and well worth a watch.
For more information and to purchase the DVD please visit
SomethingUnknown.com
.
Article Copyright© Unexplained Mysteries - reproduced with permission.