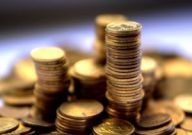 Why nobody uses the dollar coin
Posted on Saturday, 26 March, 2011 |

18 comments
Columnist:

Phillip Tilley
At an outdoor picnic last year I observed a group of wasps trying to drink Pepsi from the straws in the cups. Wasps would zoom to the ends of the straws were droplets had formed and get some of the sweet liquid. Some of the Pepsi was diet and the wasps would not drink from the diet Pepsi. It seems even wasps know the difference between real sugar and artificial sweetener. They wanted nothing to do with the artificial stuff. We could learn a lesson from the wasps when it comes to the dollar coins.
The unit of account of the United States is the dollar, which according to The Coinage Act of 1792 is an ounce of silver by definition. So the only real dollar is a silver dollar or a treasury bill backed by silver or gold. After the Government confiscated the gold in 1933 they also stopped production of silver dollars. Silver dollars are very durable and continued to be used and stayed in circulation until the U.S. Mint stopped using silver in their coinage altogether after 1964.
In 1971-78 the Eisenhower dollar coin was minted. People could see they were not silver and refused to use them. Next came the Susan B. Anthony coin in 1979-81 and again in 1999. It was slightly larger than a quarter and people often confused the two coins so nobody used them. In 2000 the Sacagawea dollar coin was made and has been minted every year since. It is mostly a brass coin which gives it a gold color so people would not confuse it with a quarter because again they were similar in size. Still nobody used them.
In 2007 along with the Sacagawea coin the Presidential dollar coins were introduced. Again they are mostly brass which gives them a different look than a quarter although their size is still similar. To date between the Sacagawea and Presidential dollar coins the mint has made 3.64 Billion of the coins. Every man woman and child in America could have ten of them and yet nobody uses them.
At a cost of 25 cents each to produce, (no wonder it is the size of a quarter), it has become a cash cow for the mint. For each coin not used they make 75 cents. That means they have made 2.73 Billion in profit by making a coin the public throws in a drawer never to use.
When asked why they do not use them, some people said they did not want the clunky coins in their pockets. I guess the clunky quarters in their pockets bother them less or maybe they clunk differently. At the root of the problem is the same thing the wasps knew about the real sugar instead of artificial sweetener, at the subconscious level people know they are not a dollar.
Since 1986 the U.S. Mint started making real silver dollars out of real silver and sold them to collectors. I found one offered on the internet from the U.S. Mint for the price of $49 in Federal Reserve Note currency. That would mean if it costs 49 Federal Reserve Notes to exchange for one real silver dollar the purchasing power of Federal Reserve Notes has dropped 98% just since 1964. That means what a Federal Reserve Note would buy in 1964 now will buy 2 cents worth of goods.
Over the next year and a half the remaining 2% of purchasing power will be lost and our currency will officially be worthless. I still believe this will happen December 21, 2012 coinciding with the Mayan calendar date and I do not believe in coincidences.
I would give a penny for your thoughts but we do not have any real copper pennies anymore either. How about a copper coated zinc slug for your thoughts? It does not sound very romantic does it? Even the wasps know that. Wake up people, the money matrix has you.
Article Copyright© Phillip Tilley - reproduced with permission.