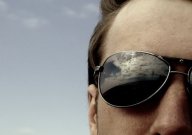 Very interesting : interest rates
Posted on Friday, 10 June, 2011 |

10 comments
Columnist:

Phillip Tilley
My good friend Joe is blind and has been for forty years yet he inspires me with his ability to see what many sighted people fail to. He recently pointed out that his savings account only returns to him an interest rate of a quarter of one percent for the Bank to have use of his funds. They loan funds to other people and charge interest on that to pay Joe his quarter percent and cover operating expenses and earn a profit as is the capitalistic way.
Joe pointed out that he knows why the economy has not pulled out of its slump. Although the Bank dropped the amount of interest they pay him from 4% to .25%, an 1800% decrease in what he makes in interest, at the same time they are still charging customers 22.5% interest to use credit card debt. Joe pointed out that the difference between the .25% interest the Bank gives him for the use of his funds and the 22.5% interest it takes in on credit cards gives them a theoretical 9000% profit.
If the Banks dropped the rate they pay why did they not also drop the rate they charge? It seems a rate of 5% in light of the economic slump would be more on par with the interest they pay depositors. This would still give them a 2000% profit which is more than enough. Most of us wish we could make a 2000% or 9000% profit in our businesses.
If the Banks lowered the interest they charge on credit card debt to 5% it would lower peoples payments to a manageable level in this economy. That would leave funds to stimulate the rest of the economy. A look a quarterly profit reports has Banks and Oil companies earning Billions while everyone else struggles. If they were not overcharging for their products it would not be so one sided. Joe stopped using credit cards and will never use them again. If everyone else did the same they would have to change the way they do business.
But the Banks got bailed out by the Government using taxpayer funds. That is your money. Banks could then turn around and foreclose on mortgages and take your homes and drive families into bankruptcy in ever increasing numbers. Not because they care about the people or the economy, they care about their own greedy bonuses they do not deserve.
As the slumping economy drags on I wish everyone could see as clearly as my blind friend Joe. Wake up people, the Money Matrix has you.
Article Copyright© Phillip Tilley - reproduced with permission.