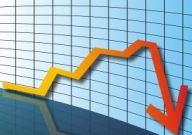 A nation in decay
Posted on Monday, 19 September, 2011 |

3 comments
Columnist:

Phillip Tilley
My wife recently sent me to the local home improvement show. She said I do not get out enough and the best home improvement would be if I just get out. Surely I jest and I know, stop calling you Shirley. My point is that until a severe hail storm came through the area damaging roofs and siding and smashing windows, not a lot of home improvement was being done in the area.
Nobody had the funds to do any, so an act of Mother Nature brought economic activity because the insurance companies will pay for the repairs, many of which needed done several years ago. Since no one in the area is building new houses which decline in value as you build them and no one can afford to buy them when they are done, rebuilding damaged homes put many back to work.
Another thing I have seen too much of this summer is people pushing new cars off the side of the road. It is not because the car companies make cars that break down right away, it is because even new cars do not run without gas. People are driving until they run out of gas, then they push the car to the side of the road and call a friend or relative or walk.
In a separate but related story, the local police did a safety stop on 144 cars one morning. They check to see that your papers are in order which always reminds me of the Nazis. Driver's license, proof of insurance and registration were the required documents. 35 drivers were ticketed for driving without insurance. That is 25% of all drivers in this area. The reason given why they did not have insurance was they could not afford it.
I have also seen cars with broken windows with plastic taped over them, cars with major accident damage and broken head or tail lights all going without repair. A friend of mine that runs a used furniture store recently closed shop because he sold his entire inventory and nobody is selling him their old furniture because nobody is buying new furniture to replace it with.
These are all signs of a Nation not in economic recovery as the Government has lied to us, excuse me, told us. These are signs of a Nation in decay. We have officially 16 million people out of work and another 8.8 million working part time that want full time work. Combined that makes the real unemployment rate about 14%, not the 9.1% the Government admits to. Poverty has risen to 47 million people, the highest level since records began being kept 52 years ago.
Our President promised us change but a recent trip to the store saw a line of people at the STAR machine cashing in their change jars so they could buy a few groceries. My garden has already been eaten and deer season opens soon so I can get some meat for my freezer. Wake up people, the money matrix has you.
Article Copyright© Phillip Tilley - reproduced with permission.