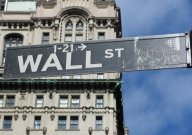 The awakening
Posted on Tuesday, 22 November, 2011 |

4 comments
Columnist:

Phillip Tilley
There has been a lot in the news lately about the occupy Wall Street people calling themselves the 99%. There is also a group calling themselves the 53%. The 99% say they are the Americans the Government is ignoring and they are the majority. They are getting kicked out of their homes. They are forced to choose between groceries and rent. They are denied quality medical care.
The 53% is a backlash group. They say they work two jobs to pay the taxes that pay for the benefits the 99% say they want. They wish the 99% would stop whining and get a job. They know that hard work is hard work and they don't blame anyone but themselves for the situation they are in. Maybe if they did not have to work two jobs there would be enough jobs for the 99% people to have one. Oh, but then the 53% would not be earning enough to live and they would realize they are really part of the 99%.
I would say the 99% are people that are waking up to the Money Matrix. They are realizing they were born into society as wage slaves and for them the American Dream is just a dream. For the 53% I believe they should wake up to the fact that you should not have to work two or three jobs just to stay poor. If both groups knew how they got where they are they would really be upset, but I do not think occupying Wall Street is where they should be expending their efforts.
Just over four years ago I wrote my first article for this column. Here is the third paragraph from that article reprinted for your benefit.
"We all know something is wrong with our economic system, but you just can't seem to put your finger on it. It's that nagging itch you can't seem to scratch, or a splinter festering in your mind. We've all felt it. Why do I work so hard yet I never seem to get ahead? Why do I have to work more than one job and still can't make ends meet? Why didn't I qualify for that loan, and why do I have to pay a higher interest rate? Why do the rich get richer and the poor get poorer? If inflation is low, why am I paying more for everything each month? Why are my pay raises so small? Why do I have to pay so much in taxes? Why is there a sub-prime mortgage crisis? When my credit card was defrauded and the bank erased the charges where did that money come from?"
It has been just over four years and as I have encouraged people to wake up it makes me feel good that people are waking up. However they are still groggy, they understand there is a problem but do not fully understand exactly what caused it or how to fix it. Thus they blindly lash out at Wall Street.
If you know someone that has not read my column, please share it with your friends and relatives. The power of knowledge is a terrible thing to waste. Thank you for all who do read the column regularly and as always, wake up people, the money matrix has you!
Article Copyright© Phillip Tilley - reproduced with permission.