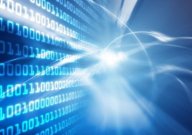 Anonymous
Posted on Monday, 5 March, 2012 |

13 comments
Columnist:

Phillip Tilley
The Associated Press recently announced the group calling itself "Anonymous" intends to crash the Banks in this country with a virus on 11-5-12. Their source was of course anonymous. The group claims the virus is already in place and nothing can be done to stop it. They suggest you pull any money you have from the banks before that date because you will not have access to it after the computers lose the record of it.
This could be their way of scaring people into making a run on the banks which would indeed cause a banking crisis. Most of us do not have any money so it will make no difference to us. As I have stated before, there already is no money, it is 99% ones and zeros in a computer or 1% worthless paper Federal Reserve Notes backed by nothing of value.
Our currency is about to be replaced whether we want it that way or not. China has been buying gold in the hundreds of tons with their worthless currency in preparation to back a new global currency with gold and put the U.S. Federal Reserve Note to rest as the World Reserve Currency.
What if the Government is really the group "Anonymous"? What if they intended to crash the economy at the end of 2012 as I have stated earlier and they created "Anonymous" as a false front to blame it on? They certainly have let a few patsies into the group to take the fall, letting them believe they are a part of the group.
They have done a few big yet benign hacking jobs to get attention. The threat to shut down Facebook on 11-5-11 did not come to pass, so who would take them serious? Yet it is enough to draw attention from the man behind the curtain. The old Kansas City Shuffle. Get them looking right when you go left.
If the banking industry computers do crash in November, the Federal Reserve, the U.S. Government, the Bank CEO robber barons and other thieves can permanently destroy how much and where they have hidden the fortune they have stolen from the American people. Ron Paul cannot audit records that are wiped out so that problem is solved. Nobody can go to prison for fraud if the evidence is wiped out so that problem is solved. And the failing economies in Europe and the U.S. can blame some unknown group calling themselves "Anonymous." How perfect?
But would our Government do such a thing to their own people? We are only cattle to the monied elite. Wake up people, the money matrix has you.
Article Copyright© Phillip Tilley - reproduced with permission.