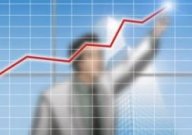 Greed and fear
Posted on Wednesday, 18 April, 2012 |

0 comments
Columnist:

Phillip Tilley
Greed and fear are the two most powerful motivating factors that drive humans. Greed is a powerful motivator but fear is ten times more powerful. Greed drives people to want something or to want more of something. They always want more. Greed is a parasite that consumes the host it thrives on until it is all gone. Then there is the fear factor. Even for those who have much there is the fear of losing it. A billion dollars is not enough if you begin to lose a million here and there you will soon be one of the have not's. We will have none of that. This fear of loss drives them to be even greedier and grab even more of the resources for themselves. Fearful that if they do not grab it someone else will.
There is also the fear of never having anything at all. If you do not invest in the stock market everyone will get rich except you. The DOW rises and you think you should have put your nest egg there so it could rise with everyone else's. If you do not, they will get rich and you will be left behind. The fear of loneliness is high on the fear factor chart. I know a lot of poor lonely people, but I leave them alone.
The stock market is an illusion that does not really mean anything. We have been brain washed to believe that if the numbers of the DOW are larger that the economy is doing better and if the numbers of the DOW are smaller the economy is doing worse. The truth is they are only numbers manipulated to give whatever message the government wants to send at that time.
In the last three years the Federal Reserve has pumped Trillions of Federal Reserve notes into the stock market to "pump it up" and make it look like everything is fine and doing well. The fact is the amount of people working in the U.S. that want to work has stayed steady at 54.9% for that same period.
Utilities and groceries have risen 25% in the last two years alone. This would normally be called inflation. Inflation is a scary word that causes fear and fear is a four letter word. The government does not want the fear of inflation to scare people out of spending their income to invest in the over inflated stock market. So they jockey the official figures (lie) and say inflation is very low and not to worry.
In spite of the largest surplus of gasoline in the U.S. history gas prices are high. Why? It was decided that instead of giving the Americans a break and lowering gas prices which would stimulate the economy for real, it would be better to grab the greed factor and sell our gas surplus to Asia at the inflated prices. The fear was if we did not do it someone else would, even though nobody else has a surplus of gas.
Wake up people, the money matrix has you.
Article Copyright© Phillip Tilley - reproduced with permission.