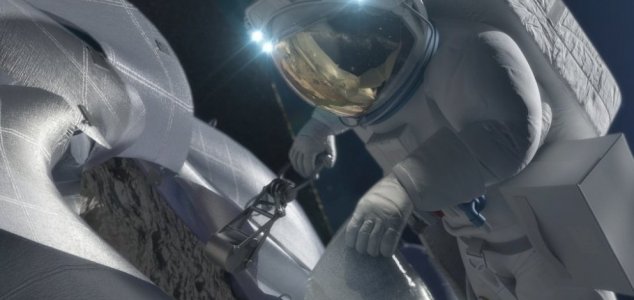 An astronaut collects a sample from the asteroid.

Image Credit: NASA
The space agency has revealed new concept images detailing their plans to land astronauts on an asteroid.
The newly released images depict the planned rendezvous between a manned Orion spacecraft and an asteroid that has been moved in to a near-Earth orbit. Among the pictures are concepts showing Orion reaching its destination and astronauts on a spacewalk collecting samples from the surface of the asteroid.
Despite concerns over NASA's budget, the space agency has confirmed that it is still committed to the ARU ( Asteroid Retrieval and Utilization ) mission with a tentative launch date estimated to be within the next 12 years.
It is hoped that if successful, the mission will not only represent the first time humans have landed on an asteroid but will also open the door to a new era of space exploration.
The full gallery of images released by NASA are available to view -
here
.
Source: NASA | Comments (13)
Tags: Asteroid, NASA