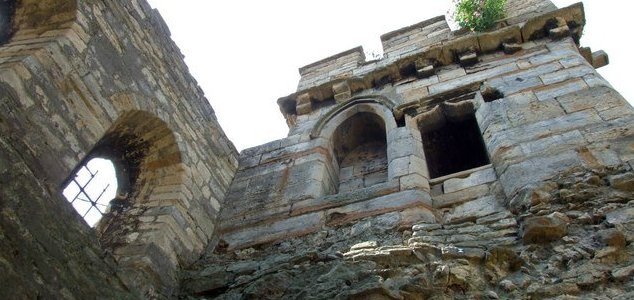 The Lincoln Observatory Tower at Lincoln Castle.

Image Credit: CC 2.0 Dave Hitchborne
Archaeologists have uncovered a stone sarcophagus thought to contain someone 'terribly important'.
The sarcophagus was unearthed while the castle was being refurbished so that a new center to house the Magna Carta could be built. Among the discoveries were the remains of a church dating back 1,000 years and a number of skeletons.
Archaeologists working at the site believe that the stone sarcophagus is likely to be the resting place of a figure of great importance, possibly a Saxon bishop or king. If this turns out to be the case then it would be one of the most important finds in the region for some years.
"Logistically it's quite a difficult job because the trench is deep and the sarcophagus obviously weighs a lot," said excavation team member Cecily Spall. "It's very unusual for archaeologists to encounter a church which hasn't been detected in historical documents."
Lincoln Castle itself was built in the late 11th century by William the Conqueror at the site of a pre-existing Roman fortress and remains a popular tourist destination for visitors from all over the world.
Source: BBC News | Comments (18)
Tags: Lincoln, Castle, Saxon