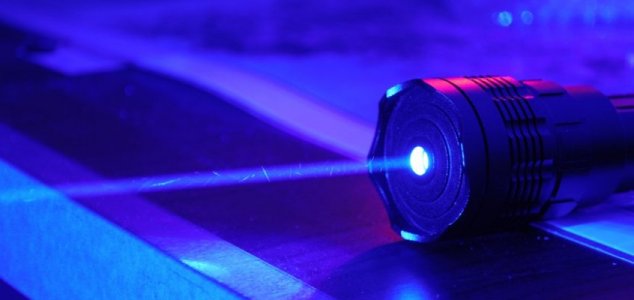 Lasers were used to spin and control the object.

Image Credit: CC 2.0 Andrew Adams
A team at the University of St Andrews spun a tiny object at 600 million revolutions per minute.
To achieve this speed, the team started with a microscopic sphere of calcium carbonate and used nothing but the force of a laser beam to suspend it in place within a vacuum. To turn the sphere, they relied upon the changing polarization of the laser light that exerted a small twisting force as it passed through it.
The rotational speed achieved was 500,000 times faster than a washing machine and 1,000 times faster that a dentist's drill.
"The rotation rate is so fast that the angular acceleration at the sphere surface is one billion times that of gravity on the Earth surface," said lecturer Dr Michael Mazilu. "It's amazing that the centrifugal forces do not cause the sphere to disintegrate."
Team member Professor Kishan Dholakia also weighed in on the significance of the experiment. "In addition to the exciting fundamental physics aspects, this experiment will allow us to probe the nature of friction in very small systems, which has relevance to the next generation of microscopic devices," he said. "And it's always good to hold a 'world record' - even if for only a while."
Source: BBC News | Comments (11)
Tags: Laser, Spinning