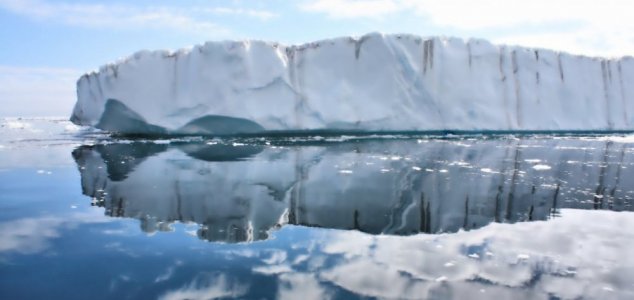 Greenland's vast ice sheets.

Image Credit: CC 2.0 Christine Zenino
A vast chasm has been discovered beneath an ice sheet in Greenland that rivals the Grand Canyon.
Researchers led by geographer Jonathan Bamber of the University of Bristol have pieced together several years worth of radar data to build up a picture of what lies beneath Greenland's ice sheets. What they found was a huge canyon 460 miles long and 2,600ft deep hidden below the ice, a veritable Grand Canyon that had until now remained completely undiscovered.
The British Antarctic Survey has expressed great surprise that such a massive geological feature could have remained hidden for so long. Researchers believe that the canyon plays an important role in transporting melt water down towards the ocean through a series of rivers beneath the ice.
"One might assume that the landscape of the Earth has been fully explored and mapped," said Bamber. "Our research shows there's still a lot left to discover."
Source: LA Times | Comments (15)
Tags: Greenland, Ice Sheet, Canyon