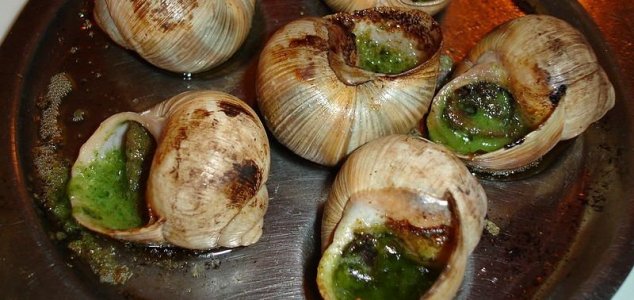 Snails are a popular delicacy in some countries.

Image Credit: CC BY-SA 3.0 J. Patrick Fischer
A man in China with a fondness for snails ended up being hospitalized after his skin turned green.
The 24-year-old had started to experience sharp abdominal pains but didn't think too much off it until his skin and eyes started to turn a strange green color. He visited several hospitals but wasn't diagnosed properly until going to the Aerospace Hospital in Guizhou.
"Usually I like to eat fried river snails, especially in the past few months, where I've been eating one plate every night," he said. Doctors investigating his condition were able to determine that he had become infected by parasitic flatworms that are found in the river from which he had been catching the molluscs.
The worms had set up home inside his liver where their presence was responsible for his skin turning green through the build-up of bilirubin, a yellow pigment in the body. "I was scared of my own reflection, I looked like The Incredible Hulk," he said.
Doctors were able to surgically remove the worms and it is hoped that the man will now go on to make a full recovery.
Source: Asia One | Comments (18)
Similar stories based on this topic:
Tags: Snail, China