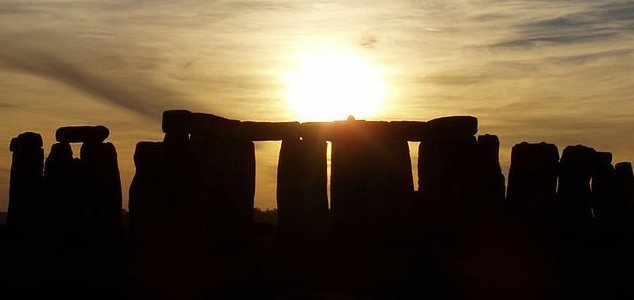 What did the ancient European language sound like ?

Image Credit: CC BY-SA 2.5 Jeffrey Pfau
Linguists have pieced together what an ancient language may have sounded like 6,000 years ago.
Modern Indo-European languages are thought to have all descended from a single common language known as Proto-Indo-European (PIE) which was spoken between 4,500 to 2,500 B.C. and of which there are no written texts.
In 1868, German linguist August Schleicher created the first version of a fable known as "The Sheep and the Horses" ( or Schleicherís Fable ) by reconstructing the vocabulary of the ancient language.
Over the years advances in our understanding of this language have provided multiple revisions and re-recordings. The latest version, recited by University of Kentucky linguist Andrew Byrd, can be heard below.
While not a perfect representation of the Proto-Indo-European language, the recording does provide a tantalizing glimpse back in time at how the spoken word might have sounded.
As research continues and as the reconstructions become more and more accurate it is hoped that we will eventually end up with a recitation that would be indistinguishable from the actual speech of those that lived in Europe several thousand years ago.
Source: Archaeology.org | Comments (48)
Tags: Language