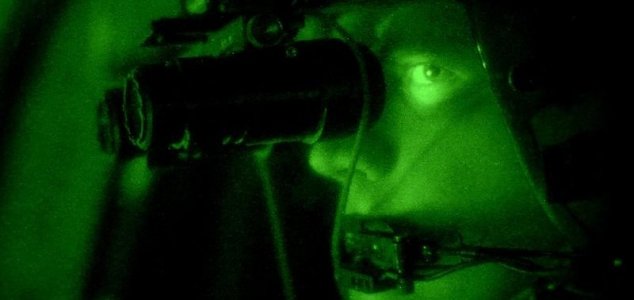 The footage was filmed using night vision.

Image Credit: US Army
Three unusual objects have been caught on night vision camera in the skies east of Wittenberg in Germany.
The video was allegedly filmed on September 18th and shows three objects illuminated against the blackness of the night sky. Roughly triangular in shape, the objects seem to move and rotate around one another before one of them shoots off at great speed.
Critics of the footage have pointed out that with no points of reference such as trees or buildings there is no way to corroborate that the objects are even in the sky. The objects themselves also seem excessively prominent, more so than would be expected, while the sky behind them is darker than would be expected. The noise effect in the foreground and the background audio could have also been added in afterwards using video software.
With no further details available it is unlikely we'll ever know for sure, but the footage has generated quite a bit of interest since appearing online and will likely continue to intrigue for some time to come.
Source: Huffington Post | Comments (32)
Tags: UFO, Germany