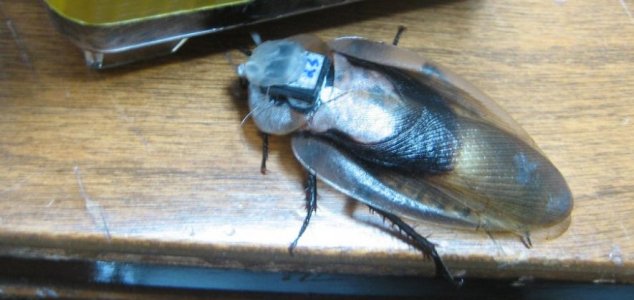 The kits enable the insects to be controlled by a human operator.

Image Credit: CC BY-SA 2.0 Ben Lipkowitz
Neuroscientists have come under fire over the ethics of their new remote control cockroach kits.
Co-founders Greg Gage and Tim Marzullo of "Backyard Brains" raised eyebrows at a TEDx talk recently when they showcased a new piece of kit that could be implanted in to cockroaches to allow an operator to control their movement through an iPhone.
The remarkable demonstration has since been followed up by the announcement that do-it-yourself cyborg cockroach kits will soon be made available for anyone to purchase for just $99. Each kit will contain a live cockroach and the necessary hardware and surgical tools needed to create your own remote-control insect.
Unsurprisingly, not everyone is too keen on the idea.
"I try not to downplay the fact that in science we use animal models and a lot of times they are killed," said Gage. "As scientists, we do this all the time, but it happens behind closed doors."
In his defense of the project he emphasized that incorporating the mechanism in to a live cockroach would help teach students to care for the insects. He also pointed out that none of the roaches used in the demonstration experiments were killed but had instead been sent to a "retirement" tank to live out the rest of their days in peace.
Source: Wired | Comments (23)
Tags: Cockroach