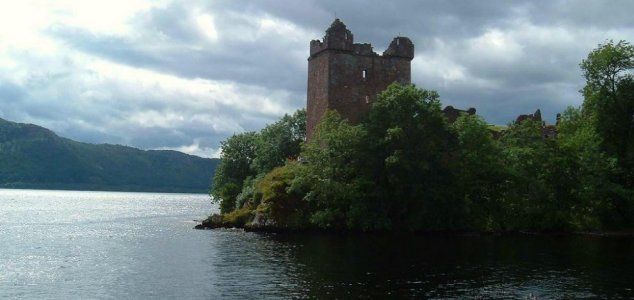 Many photographs of the monster have turned out to be hoaxes.

Image Credit: CC 2.0 Dave Conner
One of the most convincing photographs in years has turned out to be the product of an elaborate hoax.
The Loch Ness Monster has something of a poor track record when it comes to photographs. Many of the most famous pictures showing an alleged creature in the waters of Scotland's deepest lake have been exposed over the years as nothing but fakes and forgeries.
This trend seemed set to change when photographs of a mysterious hump protruding from the water were taken last year by cruise operator George Edwards. The photographs attracted worldwide attention and were described by long-time Nessie hunter Steve Feltham as the best photographs he'd ever seen.
Disappointment was soon to follow once again however as it was revealed that the images showed nothing more than a carbon fiber prop that was used in a National Geographic documentary from 2011 called "The Truth Behind the Loch Ness Monster."
Edwards, who was involved in the film's production, maintains that the deception was "just a bit of fun". "These so-called experts come along with their theories about big waves and big fish, and their visitor centre, but I'm sick to death of them," he said.
Source: Telegraph | Comments (29)
Tags: Loch Ness, Monster, Scotland