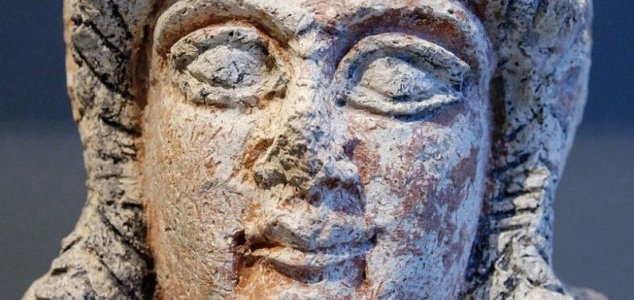 An ancient Mesopotamian statue.

Image Credit: CC BY 2.5 Marie-Lan Nguyen
Archaeologists believe they have uncovered an ancient form of record keeping that pre-dates writing.
The discovery was made during examination of a number of mysterious clay balls that were found in the region once known as Mesopotamia but that is now an area of the Middle-East that encompasses parts of Iraq, Syria, Iran, Kuwait and Turkey.
Using a sophisticated system of CT scans and 3D modelling, researchers were able to peer inside the 5,500-year-old objects of which only 150 have been found worldwide.
It is believed that the balls, often referred to as "envelopes", were a primitive form of record-keeping. Ranging in size from that of a golf ball to that of a baseball, many of the clay balls were found to contain a number of tokens designed in a variety of geometric shapes.
Researchers believe that these items may have been used as a way to record economic transactions. One particularly interesting example of this was a 3,300-year-old ball that contained 49 pebbles and a contract for a shepherd written in ancient cuneiform text.
Source: Discovery News | Comments (8)
Tags: Mesopotamia