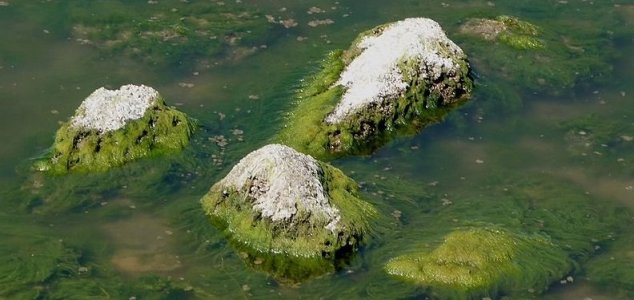 The algae releases toxic gases.

Image Credit: CC BY-SA 3.0 Daniel Mayer
An unassuming yet potentially deadly type of algae has appeared in large quantities along the coast of France.
At a glance, the thin coating of light green on the surface of the water lapping against the shoreline of some of Brittany's most picturesque beaches might seem harmless enough, but for those choosing to sunbathe nearby, these intruding aquatic organisms have the potential to kill within seconds.
While toxic algae has always washed up on the shore in the region, this year there is a much larger amount of it due to the over-fertilization of nearby fields and the "exceptional" weather.
The algae kills by giving off poisonous hydrogen sulfide gases that can quickly overwhelm a person and render them unconscious before ultimately inducing cardiac arrest.
"It's a shame this place has come to be associated with death," said activist Andre Ollivro.
Suffice to say - if you see algae on the beach, it's best to steer well clear of it.
Source: Fox News | Comments (18)
Similar stories based on this topic:
Tags: France, Algae