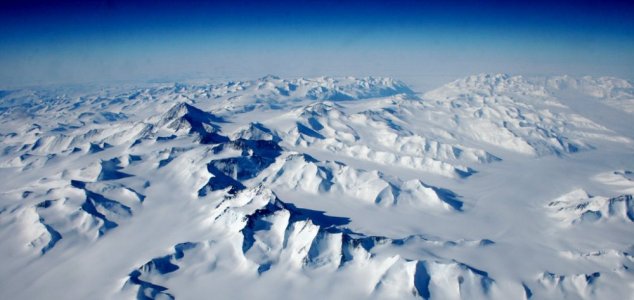 The volcano is deep down below the ice.

Image Credit: CC BY-SA 2.0 Eli Duke
Researchers have uncovered an active volcano deep below the thick Antarctic ice sheet.
The discovery represents the first time active volcanism has been detected below the ice sheet away from the Antarctic coast. It was found by a team undertaking a project intended to learn more about the structure of the Earth's mantle.
"This is really the golden age of discovery of the Antarctic continent," said seismologist Richard Aster who co-authored the study. "I think there's no question that there are more volcanic surprises beneath the ice."
The researchers first became aware that something was going on due to the detection of two earthquakes which turned out to be nearly identical to quakes from active volcanoes in Alaska and Washington.
While the team have yet to observe an actual eruption taking place, the discovery of a large bulge under the ice in the region indicates that the volcano had blasted out lava at some point in the past.
Source: Fox News | Comments (3)
Tags: Antarctica, Volcano